Copyright 2016©
Polycarbonate Options
CONDENSATION CONTROL
A factory applied condensation control is available on 8 mm, 4 foot wide Macrolux polycarbonate panels. Reducing surface tension, the condensation control allows water to spread into a thin sheet rather than form into droplets. It is available for all applications from greenhouses to backyard patio covers.
EASY TO INSTALL
Macrolux multi-wall Polycarbonate won't crack or split when cut or drilled.
EXTRA WIDE PANELS
Standard widths of 4 feet and 6 feet are available with lengths up to 39'.
LIGHT TRANSMISSION
Macrolux multi-wall Polycarbonate offers
optimal light transmission
thanks to the different standard finishes (clear, bronze, and opal) which allow light transmission from 83% to 42%. In addition, there is positive light diffusion due to the rib structure. It is essentially opaque at all wavelengths below 385 nanometers limiting the damaging effects of UV light.
Macrolux multi-wall Polycarbonate has a clear co-extruded outer surface which provides high stability against the effects of UV radiation and gives excellent durability to outdoor weathering. This unique protection insures long term optimal quality under intensive UV exposure.
LIGHTWEIGHT
Weighing just 1/8 the weight of glass, these polycarbonate panels are self supporting and do not require the extensive structural support that a heavier glass wall or skylight needs.
Comparative Polycarbonate Sheet Weights - Pounds/Square Foot

Thickness (mm)
Macrolux Panels
Acrylic Sheet
Glass Single Glazing
PVC Sheet
Glass Double Glazing
6
0.266
1.45
3.02
1.72
6.15
8
0.350
1.93
4.10
2.29
8.19
10
0.410
2.92
5.12
2.87
10.24
16
0.555
3.87
8.20
-
-
HIGHLY FLEXIBLE
Unlike glass and acrylic, Macrolux multi-wall Polycarbonate can be readily cold formed to many bending radii and can be fabricated on site to precise dimensions. To avoid over tensioning of the sheet, the minimum bending radius is 150 times the thickness of the panel.
VIRTUALLY UNBREAKABLE
Able to stand extreme abuse, its impact strength is 200 times greater than glass and 10 times greater than acrylic.
SAVES ENERGY
Macrolux multi-wall Polycarbonate sheets offer high thermal resistance, promoting energy savings of up to 60% over traditional glazing. Macrolux multi-wall Polycarbonate sheet is manufactured using state-of-the-art co-extrusion technology combining color, U.V. resistance and durability.
WARRANTY
Macrolux multi-wall Polycarbonate is backed by a 10 year limited warranty on light transmission and breakage caused by hail.
CO-EXTRUSION
Macrolux Multi-wall Polycarbonate is a high performance polycarbonate sheet. During manufacture a layer of U.V. absorber is co-extruded onto the surface of the sheet, forming a barrier against U.V. radiation. This gives Macrolux Multi-wall exceptional resistance to aging without affecting the mechanical properties and impact strength.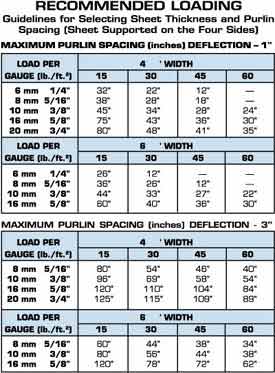 FLAMMABILITY
Macrolux Multi-wall Polycarbonate sheet is classified as Self-Extinguishing. Compared with other thermoplastic products used in the building industry, it will not support flames. Above all, it does not give off toxic gases.
IMPACT RESISTANCE
Among the thermostatic products used in the building industry, Macrolux multi-wall Polycarbonate has the highest impact resistance. You can be assured that from transport to installation, Macrolux will maintain its durability. Even when exposed to elevated temperatures over a long period of time, it will maintain its structural integrity. On-site, it will not crack or splinter, assuring you a high degree of safety.
MACROLUX multi-wall Polycarbonate is so strong it withstands the impact of 16 lbs. dropped 25 feet on an 8 mm panel with no breakage. It will maintain its impact strength over a wide temperature range from – 40F to 250F.
LOAD RESISTANCE
A wide range of applications is available with Macrolux thermoglazing. In order to evaluate the loads for each application, a reference diagram has been prepared for sheets supported on 4 sides with purlin spacing. This diagram is valid only when the following conditions are followed:
Correct calculation of expansion in order to provide for the necessary allowance in the framing. The thermal expansion coefficient is 0.0000375 in/in °F.
Chemical Resistance of Polycarbonate @ 73° F - The list below indicates the resistance of polycarbonate to chemicals and various products. Resistance can be effected by the chemicals concentration, duration of exposure, degree of pressure and temperature at time of contact.
RESISTANT
Carbon Dioxide, moist
Citric Acid 10%
Ethyl Alcohol, 98% pure
Hydrochloric Acid 20%
Kerosene
Ozone
Propane Gas
Sulfuric Acid, 50%
Ajax Cleanser
Laundry Soap
Soft Soap
Automatic Switch Grease
Silicone Oils
Fish Oil
Paraffin
Silicone Fluid
Gypsum
Insulating Tape
Putty
Rubber
Cement
Floor Polish
Natural Rubber
Ocean Water
CONDITIONALLY RESISTANT
Isopropyl Alcohol
Petroleum
Sulphur Dioxide
Diesel Oil
Heating Oil
Jet Fuel (JP4)
Turpentine
Varnish
All Purpose Glue
Battery Acid

NON-RESISTANT
Acetone
Ammonia
Brake Fluid
Drilling Oil
PRACTICAL ADVICE
Macrolux is supplied with a protective PE film on both sides which should be kept on until work is completed. The U.V. protected side is to be faced towards the sun and is marked with a white printed film or light blue film and a sticker saying Macrolux multiwall polycarbonate sheet. Macrolux crates or sheets should be stocked in an area not exposed to the sun which could make the removal of protective film difficult.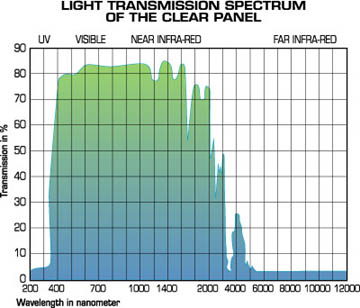 Stiff fixing by means of adhesive or putty is to be avoided. Top and bottom ends of a sheet must always be sealed by means of the proper
polycarbonate profiles
or an adhesive aluminum tape to prevent dust or dirt penetrating the inside of the ribs and will help reduce condensation.